Joseph Alexander Casanova is a hands-on serial entrepreneur known for his creative marketing campaigns, lean operations, and systematic automation. The first book was written and published based on "Growth Hacking" called "Growth Hacking: A How to Guide on Becoming a Growth Hacker" which reached Top 5 on Amazon in Marketing. Shortly after release, "Socially Accepted: A Self-Help book for the Socially Awkward" reached number 1 in Self-Help and Personal Transformation on Amazon. The most recent publication LifeStyle Marketing: How to Fake it Until You Make it also reached number 1 in Marketing and Self-Help on Amazon.
In September of 2013, Chris Paciello came to him with the idea of bringing vitamin infusions to the door of their customers. At that moment, VitaSquad, a mobile vitamin infusion company, came to life. Within six months of operation, they have expanded to another location in Ibiza, Spain. Currently operating at three locations in South Florida, Ibiza, and Las Vegas Nevada. The company has 20+ employees, wherein 2015 stepped down from Director of Operations to focus on other projects.
Jose Casanova, his brother and business partner, and Joseph also have their business White Owl Publishing. With over 100 books published on Amazon. Their books have reached the hands of more than 500,000 people. Publishing a new book every week. Has expanded operations from books to products and has utilized/monetized fulfillment by Amazon.
Switching industries to join high-end luxury and hospitality with Destination Luxury an online luxury publication that reaches 18,000,000 people a month and Furlough Travels an experience based travel agency. He has been licensed in financial services and has served investors with means of retirement. Ranging from a traditional investment portfolio such as mutual funds, stocks, bonds, and index funds to a commercial real estate, and more aggressive approach with a cryptocurrency portfolio.  
To add to his already extensive portfolio he has acquired several leases in major cities and has built his portfolio with short-term vacation rentals. He converted the traditional liability a lease is to an asset. Lastly, after the launch of his social media agency, he has built Webfluence, a platform for influencers that allows them to consolidate their brand and offer premium content. He has apprenticed with the greats such as Tony Robbins, Les Brown, Bob Proctor, Dr. Paul Scheele Ph.D., Chris Paciello, Demacio Castellon, Jack Canfield, Emmanuel Jal, Ola Ahlvarrasson, Hector LaMarque, and Dr. Mike Mandel Ph.D. When he is not traveling and consulting he is back home on the beach in Miami, Fl.
FEW OF MY COMPANIES


 WHAT OTHERS ARE SAYING
"Joseph Alexander has the incredible ability to learn, unlearn, and relearn, which makes him an extraordinary person to work with. He has influenced myself and countless others with his creativity and thought process. He's an outstanding person to have on any council."
– Demacio "Demo" Castellon
Peak Performance Strategist, Grammy Winning Producer, and Award-Winning Speaker
"My companies have employed Joe's services throughout various stages of different development projects to aid in the marketing, management, and design of various projects. He is an invaluable asset who is able to understand and put to work efficient and productive business campaigns that meet the time and economic goals of our company. The coolest Geek I know!"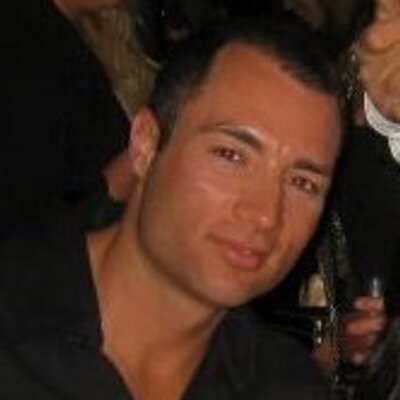 – Chris Paciello 
Owner of 9021PHO, VitaSquad, Anatomy at 1220, and Rockwell Miami.
"Joseph is a skillful problem-solver who genuinely thinks outside of the box. His unique creativity and modern perspective has been a great resource to me, especially when considering new business, tech, and art ventures."
 – Nelly Furtado
 Grammy Award Winning Artist, Founder of Nelstar Records, and Philanthropist
"Joe is a highly intelligent problem solver who approaches his work with great energy and passion. His positive energy is contagious as he addresses each and every task of the day. I have come to appreciate his creative mind as he works toward each and every goal. Any company would benefit from his skill set, honesty, and work ethic."  
 – Marc Megna
CSCS – Personal Trainer/Sports Performance Coach, Former New England Patriot